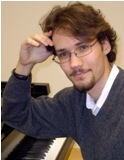 Aleksey Artemev - Uzbekistan
Mr. Artemyev started his piano studies at the age of six in Tashkent, Uzbekistan. At the age 14 he was admitted to the Uspensky Special School of Musical Talents in Tashkent, as a student of Marina Sultanova. In 2003, he entered Interlochen Arts Academy, Michigan on full scholarship, where he began studying piano under Dr. Stephen Perry and, later, Yoshikazu Nagai. Mr. Artemyev earned IAA's the Piano Achievement Award and, at graduation, the Fine Arts Award in Music. Mr. Artemyev performed at Northwestern University of Chicago's "From Vienna to Harlem" Piano Festival and was an Honorable Mention award recipient at MTNA Yamaha Senior Piano Competition in Lansing, MI, in 2003. In the summer of 2005, he was selected as Senior Division semifinalist at the Viardo International Piano Competition in Belmont, CA, and during the summer of 2006 he won the top Keyboard Educators Prize at the 24th Annual San Francisco Young Pianists' Competition. Mr. Artemyev has just completed his Bachelor Degree in Piano Performance at the San Francisco Conservatory of Music, and continuing onto the Professional Study Diploma. At SFCM he studies under the tutelage of Mack McCray.
Technique is not enough for young Venetian soloist and chamber pianist Gloria Campaner, already a winner of more than 20 national and international piano competitions for young musicians and an official Steinway & Sons Artist at 21. As a soloist, or in a chamber ensemble, Ms. Campaner always expresses her very deep sensitivity combined with refined musical intelligence. This unusual talent has earned her accolades from the public and critics alike in as culturally diverse countries as Italy, Japan, Israel, Turkey, Kazakhstan, England, Ireland,Germany, Switzerland, France, Brazil, and Russia, tapping her as one of the most talented young Italian pianists of the new generation. Ms. Campaner's extraordinary career began in 1990 at the age of four.  At five she already performed her first recital and at 12, she debuted with the Venetian Symphonia Orchestra. After graduating at Udine Conservatory and earning a Master Degree summa cum laude at the Accademia Musicale Pescarese with Prof. Mezzena, she took masterclasses at Ticino-Musica (Lugano-Switzerland), Accademia Incontri col Maestro (Imola-Italy), Mozarteum (Salzburg – Austria). She also took lessons with J. Swann, J. Rose, S. Perticaroli, B. Lupo, N. Troull,  A. Jasinskij, M. Tirimo, O. Kern,  D. Bashkirov. She's presently studying with Konstantin Bogino and attending the "Konzertexam"Diplom at the Hochschule für Musik Karlsruhe with Fany Solter. Constant study has been rewarded at the following international competitions: The prestigious 2009 IBLA Grand Prize with a début at Carnegie Hall in New York City and whirlwind world tour in 2010; Cantù International Piano&Orchestra Competition (Como, 2009); II European Piano Competition (Le Havre – France, 2009); XIII T.I.M. Competition (Verona, 2008); Rospigliosi Competition – R. Schumann Prize plusAudience & Critics Awards (Pistoia, 2008); Società Umanitaria Competition (Milan, 2007).Her successful chamber music life is the result of studies with such distinguished musicians as Tchaikovsky Trio members, Prof. Ana Chumachenco, Prof. J. Rissin and Salvatore Accardo. Selections of her concerts have often been broadcast byinternational TV & radio stations including RAI, Radio Classica, SKY Classica, RTSI and CNN. She hasrecorded for Audionova (Italy) and Meister Musica (Switzerland). In October 2009, Ms. Campaner was awarded from Eropean Union  as part of the 2010 -2011 cultural program:  Piano, Reflet de la Culture  Europèenne.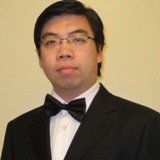 Yang Ding – China
Mr. Ding, a native of China, received both bachelor and master degrees from the Shenyang Conservatory of Music, China. He came to US in 2007 and joined University of Cincinnati with the highest scholarship. Recently, Yang Ding was featured as soloist performing Beethoven Piano Concerto in G Major with the CCM Philharmonia orchestra as his US debut.  Winners of numerous piano competitions, he won first prize at 2007 CCM concerto competition, 2nd prize at 2008 Bradshaw & Buono International Piano Competition and 3rd prize at 2008 New York Five Towns Musician Competition. He is also the fourth prize winner in Southeastern Asian Piano Competition in Hong Kong 1997; National Honorary Prize in China National Piano Competition "Golden Bell Prize" 2002 and other five first prizes in China piano competitions.
Yang Ding has performed solo and Chamber recitals at Werner Hall and Corbetter Auditorium in Cincinnati; Benaroya Hall in Seattle; Grant Hall and White Hall in Kansas City, Missouri and other main cities in China.
Now he's finishing his master degree in University of Missouri-Kansas City. His major teachers included Robert Weirich, Eugene Pridonoff, Rosemary Platt and Yuanji Fan.
Having been a four time national first prize winner of the Canadian Music Competitions, 19 year old pianist Leonard Gilbert has been known for his sensitive touch and technical command. Native of Toronto, Canada, Leonard received private lessons from Canadian pianist Patricia Parr while attending the Claude Watson School for the Arts, graduating with the highest honors. Currently, he studies in the Jacobs School of Music at Indiana University with distinguished professor Menahem Pressler.
In summer 2009 at the age of eighteen,  Leonard dazzled audiences and judges of the Canadian Music Competition in Montreal and was awarded 1st prize in the national final of the age 25 category; the highest division of the competition. As a result of his exceptional achievement, Leonard was also awarded a special honorary distinction from the Mayor of Markham and the Canadian House of Commons. Leonard's major achievements include prize winner for the "Best Performance of a Romantic Work" at the Toronto Symphony Orchestra Competition (2009), Rose Bowl and Grand Prize winner of the President's trophy at the Kiwanis Music Festival (2008), winner of the Chopin trophy and Grand Prize at the Markham Music Festival (2008), and 2nd prize winner at the World Piano Competition in Cincinnati, Ohio (2006).
Leonard's poetic and insightful playing has led him to perform extensively at concerts in Canada and abroad. He was spotlighted on Rogers television in summer 2009, and was featured in the Rising Stars concert of the Toronto Summer Music Festival. In 2008, Leonard performed the Schumann Piano Concerto at George Weston Recital Hall, Toronto Center for the Arts, and was also invited to give a solo recital at Baptist University in Hong Kong, China. In 2007, he was a featured soloist with the Esprit Orchestra in Toronto.
In addition to both Music Dean's and Indiana University's Distinction Scholarships, Leonard was recently awarded the Leonard Hokanson Chamber Music Scholarship (October 2009) from Indiana University. Leonard is currently a designated Founder's Scholar, one of the highest honors given to undergraduate students.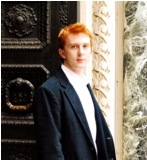 Christopher Goodpasture – USA
Mr. Goodpasture is currently in his junior year as a scholarship recipient of the Thornton School of Music at the University of Southern California where he has continued his studies with Norman Krieger and Dr. Stewart Gordon.  Christopher has won awards in several local, national and international piano competitions.  These honors include first prizes in the California Association of Professional Music Teachers Ensemble Competitions, first prize in the American Fine Arts Festival and prizes and honors in the Seattle International Piano Competition and the Los Angeles International Franz Liszt Competition. His awards include endowments from the Leni Fe Bland Foundation, scholarship awards from the Eastern Music Festival, and the 2009 Ensemble award at USC, conferred to students each year for significant contributions made to the keyboard department.  Christopher is an avid recitalist and performer, giving performances in venues throughout California and the United States including most recently, debut performances at the Kennedy Center in Washington D.C. and Carnegie's Weill Recital Hall in New York City.  His performances have received critically acclaimed reviews in both the San Mateo Journal, and the Washington Post and have been broadcast on 88.5 KCSN.   Christopher is also an accomplished chamber musician.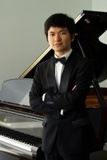 Beiyao Ji - China
A native of Sichuan, China,  Beiyao Ji started his piano studies at the age of seven. He entered The Middle School of Sichuan Conservatory and began to study with Daxin Zheng when he was twelve.  He has performed in many Chinese cities such as Shanghai, Beijing, Hongkong and others. He has also won several competition prizes, including the second prize of the Ninth "Xinghai" National Piano Competition, the Third prize of the Second "Gulangyu" National Competition and the Third prize of the Twelfth Hong Kong (Asia) Open Piano Competition.  Beiyao Ji currently studies with John Perry at the Colburn Conservatory of Music in Los Angeles, where he is pursuing a Bachelor of Music.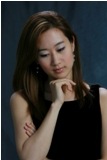 Esther Keel - USA
Praised by the Cleveland Plain Dealer as "an artist of utmost taste, proportion and charm," twenty-four year old pianist Esther Keel has captured audiences around the world since making her debut with Esa-Pekka Salonen and the Los Angeles Philharmonic at the age of thirteen.  Since then, she has concertized throughout the United States and Canada, as well as in Germany, Italy, Austria, Ireland, and Russia. She recently gave a 5-concert tour in cities throughout Switzerland. Ms. Keel has appeared as a soloist with the Jacksonville Symphony, Juilliard Orchestra, Peninsula Symphony, Korean American Symphony, Merrick Symphony, Mozart Festival Orchestra, and the San Francisco State Symphony, among others. In addition to Esa-Pekka Salonen, she has worked with notable conductors such as Otto-Werner Mueller, Fabio Mechetti, and Bundit Ungrangsee. Ms. Keel has appeared in prestigious concert halls including Kennedy Center in Washington D.C, Lincoln Center's Alice Tully Hall in New York, Walt Disney Concert Hall in Los Angeles, and abroad at the Kurhaus Bad Aussee in Austria, Teatro Guglielmi in Italy, and the Poland Embassy in Moscow. Her competition honors include top prizes in the Moscow International Chopin Competition, Washington International Competition, National Federation of Music Clubs Competition, and the American Prize at the Cleveland International Piano Competition.  Ms. Keel received her Bachelor and Master of music degrees from Juilliard. She has served as an instructor for the Piano Minor Department in the college division of the Juilliard School.  She is currently in the Artist Diploma program under the tutelage of John Perry at the Colburn Conservatory in Los Angeles.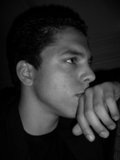 Nicholas King – USA
Mr. King is a 19-year-old pianist from Los Angeles, California. His past instructors include Dawn Emerson, Dr. Jean-David Coen of Willamette University, and Dr. Wojciech Kocyan of Loyola Marymount University. He is currently under the tutelage of Marc Durand at the Royal Conservatory of Music – Glenn Gould School in Toronto, Ontario.
Recently he was awarded the prestigious Jack Kent Cooke Award through the From the Top organization.  Along with a $10,000 scholarship, he gave a performance on NPR for over 750,000 listeners.  In his first year of studies at the Glenn Gould School Nicholas was a winner of the Royal Conservatory of Music Concerto Competition.  A performance with the Royal Conservatory Orchestra in the Telus Centre of Performing Arts took place in February of 2010.  He was a first prizewinner in the Young Musicians Foundation Scholarship Competition. Nicholas has also won the Music Teachers Association of California Scholarship Competition. In June 2008, Nicholas was awarded first prize in the Young Musicians Foundation Chamber Music Competition, and, as a result, performed the Brahms Trio No. 2 in a Los Angeles citywide concert series. In February of 2008, Nicholas performed the Rachmaninoff Piano Concerto No. 2 with the Southeast Symphony Orchestra. He was asked to return and perform in the opening concert of the next season, and played the Beethoven Concerto No.1 in the following October. He will be making his debut in the Walt Disney Concert Hall with the Southeast Symphony Orchestra in the summer of 2010, performing the Rachmaninoff Rhapsody on a Theme by Paganini.
Nicholas has been coached in master classes by some of the world's most prominent musicians.  Some of the pedagogues he has worked with include Lang Lang, John Perry, Anton Kuerti, Leon Fleischer, Julian Martin, and Louis Lortie. He has also studied at a number of renowned music festivals, some of which include the Banff music academy, the Orford music academy, and the Franz Liszt summer music academy.
Nicholas attends the Glenn Gould School at the Royal Conservatory of Music under a musical scholarship, and is in the process of obtaining his Bachelor of Music degree and Performance Artist Diploma.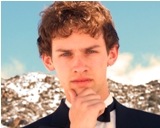 Joseph Kingma – USA
Pianist Joseph Byron Kingma began studying music at the age of six, beginning various instruments including violin and trumpet. At the age of thirteen, he fell in love with the sound of the piano and began lessons with the Russian pianist Elena Arseniev. Mr. Kingma was then able to study in Michigan with Dr. Deborah Moriarty, Aviram Reichart, and, most significantly, Philip Pletcher.  He also has performed recitals at the St. Cecelia Music Society in Grand Rapids. During the summers of 2006 and 2007 he attended the MasterWorks Festival in Indiana, where he took part in masterclasses with Alan Chow and Dr. Daniel Paul Horn, and advanced to the finals of the concerto competition (2006) and performed in the honors recital (2007). Mr. Kingma began his collegiate career as a student at Cedarville University, where he won the Christophori Scholarship Competition and studied with Dr. John Joseph Mortensen. A year later, he transferred to Rice University where he currently studies under Dr. Robert Roux. Additionally, received coachings from Dr. Jon Kimura Parker and participated in a masterclass with the Turkish pianist Meral Guneyman. Mr. Kingma was a Second Place Winner in the 2010 American Protégé International Piano and Strings Competition.
21-year old pianist started his piano education at the age of seven at the Ignacy Paderewski Primary Music School in Cracow and studied piano with Professor Jerzy Łukowicz, Krystyna Adamska and Małgorzata Czech. Since 2004 he has been studying under the tuition of Professor Stefan Wojtas of the Academy of Music in Cracow.   In June 2008 he graduated from the Frédéric Chopin High Music School, with excellent results.  He is currently studying at The Academy of Music in Cracow.
Among his prizes at the Polish and international piano competitions are:
1st prize and a Special Elżbieta Stefańska Prize for the most outstanding interpretation at 8th Polish Piano Competition in Żagań (2003).
Several awards at 42nd Polish Piano Festival in Słupsk (2008).
4th prize at the 8th Arthur Rubinstein in Memoriam International Competition for Young Pianists in Bydgoszcz (2009).
Finalist of the Ricardo Viñes International Piano Competition in Lleida, Spain (2009).
3rd prize and special prize at the Aloise Vecchiato International Piano Competition in Finale Ligure, Italy (2009).
In the school year 2002-2003 he was granted the Scholarship of the Polish Minister of Culture for artistic achievements.  From 2003 to 2008 he was a member of the Polish Fund for Talented Young People. He also qualified for several international piano courses, including the famous Morningside Music Bridge in Calgary, Canada, as one of only three pianists from Poland (2008). He has given piano recitals in Poland, Canada, Germany, Italy and Spain. His piano recitals have been broadcast by The Polish Radio and Television.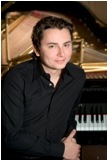 Martin Labazevitch – Poland/USA
Mr. Labazevitch has appeared on numerous concert stages and festivals in Europe, Israel, Japan and the United States. He is a recipient of the Rina Menashe Award in Israel, the Kosciuszko Foundation scholarship in New York, the Harold and Helen Schoenberg Scholarship and the Harold Bauer Award  in Manhattan School of Music.
Mr. Labazevitch has appeared on WNYC , WQXR radio stations of New York  and WFMT of Chicago. He has been a soloist with Joven Orquesta Nacional de Espana and  Orquestra Joven de Andalucia in Spain, St.Kristoforo Kamernis Orkestras in Lithuania , New York Sinfonietta and Hamptons Festival Orchestra in the United States and TIPC Symphony Orchestra in Japan under such conductors as Donatas Katkus, Ki-Sun Sung, Shunsaku Tsutsumi and Lukas Foss. As an active chamber musician , Mr.Labazevitch is a founding member of the Paderewski Trio , whose debut recital at the Carnegie Hall's Weill Recital Hall was praised by the critic of The Strad magazine as "..exuberant, multi-faceted, …gripping from first not to last"
His recent and upcoming performance highlights include concerto performances with Joven Orquesta Nacional de Espana in Spain (Brahms), with Rzeszow Philharmonic in Poland (Chopin) and with St. Kristoforo Kamernis Orkestras in Lithuania at the National Philharmonic Hall (Bach), chamber music performances at  the Palau De La Musica in Valencia, Spain and with the Vilnius String Quartet in Lithuania  as well as recital tours  in Spain, Poland and the Chicago debut at the Dame Myra Hess recital series.Born in Poland , pianist Martin Labazevitch studied at the Odessa State Conservatory in Ukraine before immigrating to the United States. In 2008 he graduated with highest honors from the Manhattan School of Music. His major teachers have included Anatoly Kardashov, Nina Svatlanova and Horacio Gutierrez. He has worked with and performed for such notable artists as Philippe Entremont,  Stephen Hough, Dmitri Bashkirov, Bella Davidovich, Ruth Laredo, Joaquin Soriano and Earl Wild. He also has collaborated with and given performances of living contemporary composers such as Richard Danielpour, Jan Radzynski and Lukas Foss. Mr. Labazevitch resides in New York City.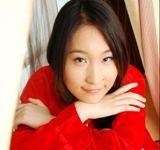 Weiwen Ma – China
Ms. Weiwen Ma was born in Shanghai, China. She had her first piano lesson when she was 5 years old. As a child, she has performed numerous concerts in Shanghai concert Hall and Shanghai Grand Great Theater Hall in China. Most recently, she won the first prize of Bradshaw and Buono International piano competition in Manhattan, New York and made her first appearance in Carnegie Weill Hall in May, 2009. She also won concerto competition at Cleveland Institute of Music and performed with CIM orchestra in February 2009; the third prize of The First Chinese International Piano competition and performed in The Town Hall in Manhattan, New York.  She received Janet & William Schwartz Scholarship Award from Mannes College the New School for Music in 2007. She has participated in master classes with such artists as Emanuel Krosofsky, Rusell Sherman, Fu Tsong, and Vladimir Viardo. From 2003, she studied with Robert Shannon and gained the bachelor degree from Oberlin conservatory of Music. Currently, she is studying with Antonio Pompa-Baldi in Cleveland Institute of Music for a Master degree.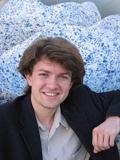 Ryan MacEvoy McCullough – USA
Mr. MacEvoy McCullough has been described as having "exceptional skill and precision combined with intelligence and sense of design" (Józef Kański in the Polish music magazine Ruch Muzyczny, 2009).  He grew up in Eureka, California and began studying piano at age five with his mother, subsequently developing an interest in composition in addition to studying clarinet.  He was home schooled until 14, and after a semester at public high school he was offered an opportunity to study at Humboldt State Universty with acclaimed teacher and pianist Dr. Deborah Clasquin.  At age 18, Mr. McCullough received a B.M. with high academic honors.  He continued his study at the Colburn Conservatory in Los Angeles under the tutelage of John Perry, receiving an Artist Diploma degree in 2009.
He has been prizewinner at multiple contests, including "Most Promising Musician" at the Bronislaw Kaper Awards, solo and concerto winner of the CAPMT competition, 2nd prize in concert and solo at the Virginia Waring Competition, 1st prize at the Milosz Magin Competition, and 2nd prize at the World Piano Competition.  He has been concerto soloist with such orchestras as the Colburn Conservatory Orchestra under Leonid Grin, the Los Angeles Philharmonic under Mischa Santora, the Eureka Symphony under Carol Jacobson, the Inland Valley Symphony Orchestra under Anthony Parnther, the Coachella Valley Symphony under Christian Chalifour, and the World Festival Orchestra under Gisele Ben-Dor.  Mr. McCullough has appeared in such halls as Walt Disney Concert Hall in Los Angeles, CA; UNESCO in Paris, France; the 92nd st. Y in New York; and in 2008 gave the inaugural recital of the instrumental series at the Eli Broad Stage in Santa Monica, CA.
Mr. McCullough is currently pursuing a Masters in Music from the University of Southern California where he has received a full scholarship in Piano Performance.  He continues to study with pianist John Perry.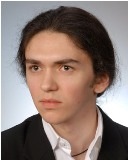 Pawel Motyczynski – Poland
Mr. Motyczynski started to play the piano at the age of eight. His first teachers were Lidia Marek and Krystyna Moszyńska.  Currently he studies at the Academy of Music in Cracow under the supervision of Professor Mirosław Herbowski.  Between 2004 and 2009 Mr. Motyczynski took part in masterclasses lead by Professors John Perry, Adam Wibrowski, William Wellborn, Philippe Giusiano, Alicja Paleta-Bugaj, Józef Stompel and Waldemar Wojtal.  Since 2005 he has been giving concerts in Poland (Atma in Zakopane, Royal Castle in Warsaw, Palace in Pszczyna, Royal Castle Wawel in Krakow), Austria, Hungary, Germany and Finland. He won the 2nd prize at the "XIV National Piano Competition" in Konin and the 3rd prize at the "III National Chopin Competition – Władysław Kędra in Memoriam" in Łódź. For the best performance of K. Szymanowski's work, Mr. Motyczynski was awarded the Special Prize at the VIII International Piano Competition for Young Pianists "Arthur Rubinstein in Memoriam" in Bydgoszcz.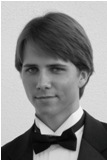 Alexander Nelson – USA
Alexander Nelson, age 19, is currently pursuing a Bachelor of Music in piano performance with Edmund Battersby at the Indiana University Jacobs School of Music. He is the recipient of numerous Los Angeles regional awards and California state awards, including two first prize gold medals in the Bach Complete Works Auditions, the Lubie Award for the MTAC Scholarship Auditions, First Prize in the CAPMT Complete Sonatas Competition, and the International Young Artists Peninsula Festival Competition. In addition to performing throughout California and the United States, Alex has performed in Poland, Austria, Hungary, France, Canada, and Japan. In the summer of 2009, he received a six-week travel grant to study chamber music in Vienna and played at the Konservatorium Wien. An avid chamber music participant, Alex recently performed the Mendelssohn c minor piano trio under the guidance of Prof. Sharon Robinson. He has attended numerous summer festivals including the Idyllwild Summer piano program, the Liszt Academy and Festival in Hungary, the Eastman School of Music "Horizons" program, the Centre d'Arts Orford, and the Boston University Tanglewood Institute. Artists he has studied with include Dr. Wojciech Kocyan, Dr. William Wellborn, Prof. Adam Wibrowski, Dr. Daniel Rieppel, Dr. Jonathan Bass, and Dr. Jimmy Briere. Alex studied piano with Dr. Janet Favreau for eleven years in Los Angeles before enrolling in the Jacobs School of Music, where he is a recipient of music and academic scholarships.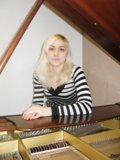 Anna Nizhegorodtseva – Russia
Born in 1985, Anna started playing piano at the age of 6. After graduating in 2000 from the Musical School of Art in Nizhniy Novgorod, Anna began her Bachelor's Degree at M. Balakirev Academy of Music where she  studied for 4 years with N. Fish.
While studying there Anna took part in several piano and chamber music competitions.  In 2003 she received 3rd prize in the Volgograd Chamber Music Competition and the following year she took the  1st Place at the Nizhniy Novgorod Musical College Competition.  Anna became also a laureate of the First Prize in the International Piano Competition of Kiev, Ukraina in 2005. In 2006 she took part in the competitive project called "Super Royal" (Perm-Nizhniy Novgorod) earning 2nd Prize. In 2008 Anna got  the Diploma of the Finalist in an international piano contest held in Malaga, Spain. Additionally, she became a laureate of the 2nd prize in a Moscow chamber music competition in 2009. In 2004 she entered Nizhniy Novgorod State conservatory (teacher professor E. Alekseeva), where she took part in student's concerts held in Russian cities such as Perm, Sarov, Moscow, Balahna. In 2009, Anna had earned her Master's Degree from the Nizhniy Novgorod State Conservatory with a Diploma of Distinction.  Today, Anna is participating in the Artist Certificate program at Azusa Pacific University as a student of Professor Roza Yoder.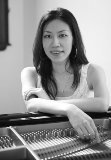 Minkyung Oh – Korea
Pianist MinKyung Oh has won the first prize in Honors Piano Competition and Richmond Piano Competition in Boston and also won top prizes in many competitions in her native country of Korea including the Chosun Newspaper Music Competition, the Korean Newspaper Music Competition, and the Samick Piano Competition.  Her performances were broadcast on TV and on FM radio in Korea.  Ms. Oh performed as soloist with the Seoul Symphony Orchestra at age 15 and also with the Seoul Arts High School Orchestra as the winner of Honors in Performance.
She has presented concerts at numerous venues including the Seoul Arts Center Concert Hall in Korea, the Tsai Performance Center in Boston, and at various music festivals including Bowdoin Music Festival, the Mozarteum, Aspen Music Festival, the TCU Cliburn Piano Institute, New Paltz Summer Festival, and Cervo Summer Academy.  Ms. Oh has had master classes with Boris Berman, Jerome Lowenthal, Gary Graffmann, Karl-Heinz Kammerling, Vladimir Feltsman, and Mannheim Presler.
Ms. Oh graduated with Distinction in Performance from New England Conservatory and completed the Post Graduate Diploma at Royal Academy of Music in London.  Currently, Ms. Oh is enrolled in the Doctor of Musical Arts program at Boston University.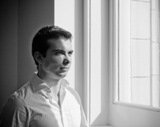 Igor Pancevski – Macedonia
A native of Skopje, Republic of Macedonia, Igor Pancevski started playing the piano when he was 8 years old. Early in his studies, he was admitted to the special piano program for talented young pianists at the National Music School of Macedonia. He pursued further education at the Interlochen Arts Academy in Michigan with Stephen Perry and Yoshikazu Nagai. He received his Bachelor's Degree from Oberlin College where he studied with Angela Cheng. Igor has won several prizes at national and international competitions in Macedonia, Serbia, Italy, the Czech Republic and the United States. He has performed with the Interlochen Camp and Academy Orchestras, as well as the Milwaukee Symphony Orchestra. Igor is currently pursuing his Master's Degree at the San Francisco Conservatory of Music, where he is studying with Yoshikazu Nagai.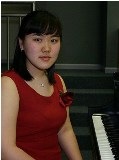 Sun-A Park - USA
Pianist Sun-A Park has performed as a concert pianist throughout the United States and also internationally in Europe and Asia. She has appeared as a soloist with several orchestras including the New Jersey Symphony Orchestra, Albany Symphony Orchestra, American Academy of Conducting Orchestra at Aspen, Juilliard Orchestra, Newark Symphony, Summit Symphony Orchestra, Orchestra Sinfonica del Festival di Chioggia, and the New Amsterdam Symphony Orchestra.   Ms. Park is the winner of the 2010 Schmidbauer International Piano Compatition, 2009 Cape Vincent International Chopin Competition, Silver medalist at the Seattle International Competition, and won third prize at the California International Young Artists Competition. She also won first prizes at the William Garrison – Franz Liszt Competition, Pacific International Piano Competition in Vancouver, Canada, and Kingsville International Competition among others. She is also the prizewinner of the Gina Bachauer International Piano Competition, Corpus Christi International Competition for Piano and Strings, New York Piano Competition, and the New Jersey Young Artists Audition.     Born in 1988 in Pusan, Korea, she began her piano lessons when she was four under her mother's instruction. In 1997, Ms. Park moved to United States for further studies in music at the Juilliard School's Pre-College Division. She is currently studying under the tutelage of Yoheved Kaplinsky and Matti Raekallio at the Juilliard School. At Juilliard, she is the recipient of the Susan Rose Piano Fellowship.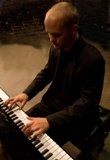 Pavel Petrov – Russia
Mr. Petrov was born in Russia in 1981. At the age of four Mr. Petrov discovered his first love of music while banging away on the ebonies and ivories of his sisters' brand new piano.  To the amazement of his parents, the banging quickly transcended into a musical creativity and the talent did not go unnoticed by his then tutor, Ms. L. Pylenkova.  Mr. Petrov's unending passion to play and practice the piano through his youth landed him as the winner of the highly sought after Grand Prix of the All-Russian Safonov Piano Competition held in his hometown of Pyatigorsk.  So impressed were the judges with a 12-year old Pavel, that he was invited to audition and compete next year at the First All-Russian Glinka Piano Competition held in Moscow.  His achievement as the First Prize winner landed Mr. Petrov an unprecedented placement as a pupil of Moscow's Specialized School of Music for Gifted Children by Moscow State Conservatory. During his scholastic years at the School, Mr. Petrov won a 4th place at the 24th International Piano Competition held at Senigalia, Italy and 2nd place at the International Piano Competition in Spain.  And at the age of 16, Mr. Petrov became the youngest graduate of the School, and the youngest contender to attend the Tchaikovsky Moscow State Conservatoire.  While his age did not qualify him for attending the Conservatory, his 2nd placement in the auditions could not be overlooked and he was accepted as the youngest pianist.  Mr. Petrov continued to enter competitions, international festivals, and chamber music collaborations and have received praise and accolades throughout Europe and United States of America.  Since then his  performances in Japan, England, Germany, Italy, France, Greece, Macedonia, Croatia, Spain, the United States of America, and his native Russia have received critical acclaim.
In 2002, Mr. Petrov moved to the United States of America and concurrently continued his studies in the States and in Russia.  By 2003, Mr. Petrov graduated from the Tchaikovsky Moscow State Conservatoire and in 2004 he received an Artist's Diploma from the USC Thornton School of Music.  Among Mr. Petrov's teachers were Professors Sergey Dorensky, Daniel Pollack, and Valery Kastelsky, himself a pupil of the legendary Henry Neuhaus. He has also attended master classes of Professors Klaus Hellwig, Tamas Ungar, Jose Feghali, and Valery Afanassiev.  Mr. Petrov is a member of the Scriabin International Society, the Music Teachers Association of California and American Guild of Organists.  In 2005, Mr. Petrov recorded a double set CD of his live performances titled Pavel Petrov Live.
Today, Mr. Petrov makes his home in Los Angeles, California.  He has actively worked as an organist and continued to present numerous Organ and Piano recitals.  In addition to concertizing, Pavel has found a deep need to pass on his art to the generations which follow.  With that, Mr. Petrov is proud to have students who have won awards in international piano competition.  Mr. Petrov is currently pursuing a doctorate degree from the USC Thornton School of Music under the mentorship of Professor Kevin Fitz-Gerald.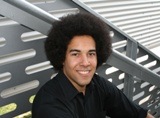 Jason Stoll – USA
Currently, Jason just received his bachelor of music degree in piano performance at California State University, Northridge where he studied with Dmitry Rachmanov and John Roscigno. While at Northridge, he was the recipient of the Bronislaw-Gimpel Award (2006 & 2008) and the Arts Council Scholarship (2007). In 2007, Jason was the winner of the "Young Artists of Tomorrow" concerto competition (senior piano division), and the CSUN concerto competition in 2009. As a native of Lancaster, CA, Jason was invited twice by the MTAC (Antelope Valley Branch) to be featured as a soloist in the "Young Artists of the Antelope Valley" concert in 2008 & 2009.
For the past two summers, Jason was a participant in the Adamant Music School's traditional session. Additionally, he was also a participant in the "Behre Series Master Classes" with renowned pianist John O'Conor. He has also participated in other master classes with Leon Bates, Janina Kuzmas, Jura Margulis, Kyrill Gliadkovsky, and Adam Wibrowski.
In the spring of 2010, Jason will be a featured soloist at Weill Recital Hall at Carnegie Hall as a part of the Adamant Music School's yearly concert. Apart from solo opportunities, Jason is also an active accompanist, chamber musician, and ping pong enthusiast.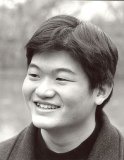 Hsiang John Tu – USA
The New York Times has praised pianist Hsiang John Tu for the "eloquent sensitivity" in his playing.  Born in Taipei, Taiwan, Mr. Tu came to the United States at the age of fourteen, after winning Taiwan's National Youth Piano Competition.  In 2004, Mr. Tu made his New York debut at Alice Tully Hall in Lincoln Center as the winner of the Juilliard School Concerto Competition.  He was invited by the Taiwanese government in the following year to give concerts and radio interviews throughout his native country, which concluded in a performance at the Taiwan National Recital Hall.  He is currently a Doctoral of Musical Art candidate at the Juilliard School, under the guidance of Jerome Lowenthal.
Prize winner at the New Orleans International Piano Competition, Texas Kingsville International Piano Concerto Competition, and Canadian Music Festival Competition, Mr. Tu has appeared as a soloist with the Louisiana Philharmonic Orchestra, the Calgary Philharmonic Orchestra, the Juilliard School Orchestra, Boston University Symphonic Orchestra, and the New England Conservatory Youth Philharmonic Orchestra.  He has been presented in recitals by the Foundation for Chinese Performing Arts in Boston, the Loyola University of New Orleans, the Taiwan National Recital Hall, and the Banff Centre in Canada, where he has done a six-month residency.
Hsiang John Tu began his study in the United Stated at the Idyllwild School in California with Nelms MacElvan, and at the Walnut Hill School in Massachusetts with Hae-Sun Paik and Hung-Kuan Chen.  Mr. Tu followed Chen to the Boston University and the University of Calgary, where he received a Bachelor of Music degree in 2002. Subsequently, Mr. Tu was accepted into the master degree program at the Juilliard School, which he completed in 2004.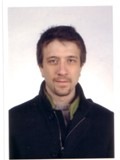 Francesco Villa – Italy
Francesco Villa begins to study piano at the age of 4 in the the city of Castellamonte near Turin. Before graduating he meets the artistic guide he was looking for, his actual teacher Marian Mika. With the teachings' of professor Mika, Francesco takes all the graduations in 2006 in the Conservatory "G.Verdi" in Turin. He continues nowadays to specialize with Marian Mika, director of  the "F.Chopin" Academy of Music in Padua. Francesco in these years attended to different masterclasses with pianists like Franco Scala, Aldo Ciccolini, Stefan Wojtas, Nelson Delle Vigne, Henry Barda. As a professional pianist he plays often in solo recitals and chamber music concerts, he played in Italy, France and Poland, acquiring great public success. He also attended a lot of piano competition and actually works in the conservatory as a pianist accompanist.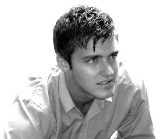 Przemyslaw Winnicki – Poland
Przemyslaw Winnicki was born in 1986. Currently studying at the Cracow Academy of Music in professor Andrzej Pikul's class.  While attending the Academy of Music in Cracow Mr. Winnicki took part in Piano competitions in Poland and abroad. He was awarded the Ssecond Prize in a local Piano Contest in Cracow. Przemyslaw Winnicki performed in several countries such as Germany, France, and Austria. He also took part in various Piano courses abroad. Mr. Winnicki performed with orchestra in Reichenau (Austria), and recorded for Cracow Radio with piano quartet.  Currently Przemyslaw Winnicki has been accepted with the highest score to the Master Program at the Cracow Academy of Music.