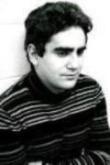 Hrant Bagrazyan
Hrant Bagrazyan was born in 1985 in Yerevan, Armenia.  He started playing piano at the age of six. in 1991 Hrant entered Tchaikovsky Music School where he studied until 2002. In 2002 he entered the Yerevan State Conservatory and graduated from there in May 2007. In 2009 he got accepted as a piano student of Cleveland Institute of Music (studio of Sergei Babayan) where he is currently studying.  Hrant Bagrazyan won prizes in both local (Armenian) and international competitions, including 3rd prize at Aram Khachaturian Competition in 2007. He performed concerts in Armenia, Belgium, Poland and the United States.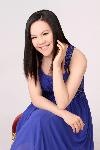 Tzu-Yi Chen
Tzu-Yi Chen, one of Taiwan's promising talents and leading pianists of her generation, is currently enrolled with full scholarship in Columbus State University in Georgia, where she is becoming a Teaching Assistant in the piano department, studying with Alexander Kobrin. In 2009 and 2011 she obtained her MM degree of piano performance and "Solistexamen" – the highest diploma of piano performance under Prof. Michael Uhde in the National Kalrsurhe Music University in Germany, where she was a lectureship of piano as well. Year 2002 till 2006 Ms. Chen received the premiere prix from Paris CNSM, where she studied with Jacques Rouvier and Prisca Benoit.
Ms. Chen is the recipient of many awards, including the 1st prize of Atlanta Music Club Scholarship Competition (2012), the 4th prize at Darmstadt international Chopin competition in Germany(2009), the 1st prize at NTSO (National Taiwan Symphony Orchestra) Piano Competition (2007), the 1st prize at Fourth International Piano Competition of Mauro Paolo Monopoli Italy and 6th prize at the International Gina-Bachauer Piano Competition for Young Artists (2001).  2nd prize at the International Chopin Piano Competition of Taipei (2002) . and was a prize winner at the International Competition for Young Pianists in Ettlingen, Germany, Special Prizes in the Second European Chamber Music Competition in Karlsruhe Germany as well as in the Third International Tchaikovsky Competition for Young Artists, and the 1st prize of the Hwa-Shin Bank and Taipei Philharmonic Radio-Showcase Piano Competition.  Ms. Chen also performed at the Taiwan Presidential Palace as part of the 20th Musical Gala Celebration.  Highlights of the 2010-2012 season included the performances of Rachmaninoff Piano concerto No.3,with Taipei Symphony Orchestra and Rachmaninoff Rhapsody on a theme by Paganini together with Baden-Badener Philharmonie in Germany. And Performances in Darmstadt for "New Year's Reception Concert" in the House of  Lords in front of 800 members of parliament, as well as recital in the Polish Embassy in Cologne, Germany.
Following the season 2012-2013 she is invited to play a series of recitals and concerto in Taiwan (Taipei, Tainan, Kaoshiung) and also in America (Atlanta, Newnan, Columbus, Auburn).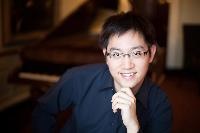 Yi-Yang Chen
Yi-Yang Chen showed an impressive breadth of emotional investment and natural affinity for the music he played. The informed individuality and command of his performance was immediately compelling to the judges. We feel this young man has a fine future as an artist. He seems to 'own' the piano as he plays, and this makes his performance extremely powerful." Dr. Robin McCabe, the adjudicator of the 2011 Pacific International Piano Competition, couldn't praise the winner enough at the Gateway Theatre in Richmond in Canada. Yi-yang Chen, the twenty-two year old Taiwanese pianist, rose as a star that night and made his efforts and perseverance in the past 13 years worthwhile.
Yi-yang's artistic excellence is the product of his natural talent and his persistent pursuit of improvement. Since he was eight, Yi-yang has been making good use of his gift for piano through professional and systematically training. He was admitted as an undergraduate student to Dr. Douglas Humphreys at the Eastman School of Music in 2008 and obtained his Bachelor of Arts Degree in piano performance in 2012. He is now pursuing his master degree at the Juilliard School, learning from Robert McDonald and Jerome Lowenthal in wish to reach a higher level. Various music camps helped Chen to grow. He has attended the Taos School of Music Summer Chamber Music Program and was awarded a fellowship at Music Academy of the West in Santa Barbara during the summer of 2012. In addition, he also has studied chamber music with Thomas Sauer and with members of the Shanghai, Borromeo, Brentano, and Guarneri String Quartets.
A beautiful winning record is the best evidence of Yi-yang's accomplishments and prospects for achieving more. As winner of the 2012 MTNA Young Artist Piano Competition, Yi-yang was given a Steinway piano and two concerts in Miami sponsored by the Chopin Foundation/USA as his prize. Apart from the 2011 Pacific International Piano Competition in Canada, he also won the first prize in both the Thousand Islands International Chopin Piano Competition and the Coeur d'Alene Symphony Orchestra's Young Artist Competition. Yi-yang exceled as an award winner in other competitions, including the Schmidbauer International Piano Competition, MTNA's National Solo Competition, the Taiwan Piano Competition, the Taipei City Piano Competition, and the Yamaha National Piano Competition.
A wealth of experience enables Yi-yang to become an outstanding performer. He played at the Taiwan National Music Concert Hall; Kilbourn Hall, Hatch Recital Hall, and the Memorial Gallery in Rochester, NY; Whalen Center – Ithaca, NY; Coughlin-Saunders Performing Arts Center – Alexandria, LA; West Chester University/Madeline Alder Wing Theater – Philadelphia; Hahn Hall – Santa Barbara; and Alice Tully Hall. While studying at Juilliard, Mr. Chen will continue to participate in solo competitions and performances as well as a variety of chamber music ensembles.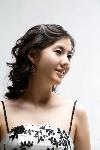 Soyoung Choe
Soyoung Choe began piano studies at age three with her mother, also a pianist, in her native Korea. In addition to piano lessons from her mother, Ms. Choe furthered her music education at two arts schools – Yewon and Seoul Arts High School – in Korea. Simultaneously, she participated in a pre-college program at the Korea National University of Arts for seven years, studied under Choong-mo Kang. At age ten, Ms. Choe was selected to perform at the Prodigy Concert at Kumho Art Hall in Seoul.
Ms. Choe has appeared as a soloist with the Kiev Radio Symphony Orchestra. In 2009 she performed a recital as one of the Young Professional Artists Series at Kumho Art Hall in Korea. Ms. Choe has also participated in numerous international music festivals, such as Euro Music Festival in Prague and Leipzig, the Mannes International Music Festival in New York, and the International Masterclass in Rome. Recently, she appeared in the Masterclass held at Mendelssohn Academy in Leipzig as a representative of NEC with full scholarship.
Soyoung has also won numerous competitions in Korea since elementary school, including first prize in the Chopin Competition (Korea), second prize (without a first prize) in Beethoven Competition (Korea), and bronze in the Asia Chopin Competition (Tokyo). In June 2011, she won third prize at the California International Piano Competition held in San Diego.
Ms. Choe continues to perform actively at NEC. In 2012, she was recently won the school's prestigious the Honors Competition. In 2011 she performed for NEC's Lisztomania Concert which commemorated the two hundredth anniversary of Franz Liszt's birth. Furthermore, she performed at the 'Chopin in Paris' Concerts in 2010.
Soyoung Choe is currently completing the final year of her bachelor's degree at New England Conservatory, where she studies with Wha-Kyung Byun.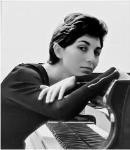 Ana Gligvashvili
A Georgian pianist, Ana Gligvashvili began piano playing at the age of two. She took her first professional piano lessons at the age of seven. Obliged to her parents willing to contribute to her daughter's musical education Ana successfully enrolled in Tbilisi Central music school named after Paliashvili, where she studied with Marine Gelashvili.   In 2007 Ana got her Bachelor degree from the Tbilisi state conservatory, (Georgia) where she was studying under professor Revaz Tavadze, to whom Ana credits much of her development as a musician as well as a person."
Winner of the Tel-Hai international piano competition, (2010) Ana has also been awarded prizes such as Alfred Cortot's prize for the best romantic piece at the IV Tbilisi international piano competition, (2009) awarded scholarships of the fund "Solo" and pianist Elisabeth Leonskaja as well as of a Georgian president. (2007)
In 2011, Ana successfully gave her debut with the Israel " Rishon L'eZion," symphonic orchestra, under the conductor Vag Papian.
In 2011 Mrs Gligvashvili successfully enrolled in one of the New York's prominent conservatories and moved to United States, currently she is pursuing her master degree at The New School, Mannes College of music under professor Victor Rosenbaum.   Recently, she has been seen as a soloist as well as in the chamber settings in different New York City venues such as the Bohemian National Hall, Consulate General of the Republic of Poland, Consulate of Germany, Lang Student Center, Ukrainian Institute of America and Mannes concert halls.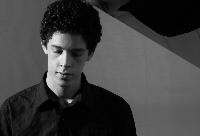 Tomer Gewirtzman
Tomer Gewirtzman is currently studying with for his Master of Music degree with Maestro Sergei Babayan at the Cleveland Institute of Music. He has completed the Bachelor of Music degree in honors under the guidance of Prof. Arie Vardi at the Buchman-Mehta Academy of music in Tel-Aviv. Tomer started his musical education at the age of 8 with Ms. Raaya Shpol at the Rubin conservatory in Haifa, and continued his piano studies with Prof. Vadim Monastirski from the Rubin Academy in Jerusalem.
In the last few years Tomer has won first prizes in several Israeli national competitions. In February 2005 he won the first prize in the Chopin competition for young pianists in Tel-Aviv. In December 2005 he received the first prize in the "Rig'ey See" piano competition in Ashdod. Tomer won first prize at the "Pnina Zaltzman Piano Competition for Young Pianists" in June 2006 in Kfar-Sava when the late pianist Ms. Zaltzman was head of the jury. This achievement led to great media reviews and concert engagements with orchestras in Israel. In March 2008 Tomer won second prize in the Catsz competition of the Buchmann-Mehta School of Music of the Tel-Aviv University. During summer 2008 Tomer has won second prize in the International Russian Music Competition in San Jose being the youngest competitor in his category. Shortly after, he has won first prize in the Aspen Music festival and School piano concerto competition, which led to his debut performance in the grand Aspen Music Tent. In August 2009, Tomer won the international piano concerto competition of the "Tel – Hai" Int'l Master Classes. In April 2010, Tomer received the second prize in the "Arte Con Anima" – Rhodes Int'l Piano Competition. In June 2010, he has won in the "Clairmont" competition in Israel, both first prize, and a special prize for the commissioned piece of the competition. Later that year, Tomer has won the first prize in "Piano Forever" competition in Ashdod, which gave him, in addition to the money prize, a full scholarship to attend master classes in the USA, and an opportunity to perform as soloist with the Ashdod Symphony Orchestra. Tomer has won the Dorothy MacKenzie prize in the Int'l Piano Institute Festival in New York in the summer of 2011.
Tomer is getting a biennial excellence scholarship from the America-Israel Cultural Foundation since 2006 and special scholarships by the Tzfunot Tarbut foundation, the Haifa Arts Foundation and the Buchmann – Heyman foundation. Tomer participated and performed in prestigious international festivals, such as the chamber music festival – Musica – Mundi in Belgium, Summit Music Festival in New York, International Academy of Music in Toscana, the Aspen Music Festival and School there he studied with Prof. Yocheved Kaplinsky from the Juilliard School of Music, "PianoTexas" festival in Fort Worth, Texas, "Tel – Hai" In'l Master Classes in Sde – Boker, Israel, and IKIF in New york. Tomer played in live radio shows in Israel and in the USA. He played in master classes with Emanuel Ax, Yefim Bronfman, Menahem Pressler, Dmitri Bashkirov, Nikolai Petrov and Paul Badura Skoda among others of the finest pianists and pedagogues of our time.
Tomer performed in many recitals all over Israel and has made his London debut recital in London's "Steinway Hall", and his Paris debut recital in the Salle Cortot of the Ecole Normale. He was also invited to play recitals in the USA and in Russia in Nikolai Petrov's Kremlin festival. His concerts as a soloist with orchestras in Israel include performances with the Israel Philharmonic Orchestra, Israel Symphony Orchestra – Rishon Lezion, Jerusalem Symphony orchestra, with the Israeli Chamber orchestra, with the New Haifa Symphony orchestra, and with the Buchmann – Mehta school of music symphony orchestra. Performances abroad include the Symphony Silicon Valley conducted by Maestro George Cleeve, and the Aspen Concert Orchestra conducted by Maestro Larry Rachleff. Tomer has also played a number of times under the baton of Zubin Mehta.
Tomer has served in the Israeli Defense Forces, in the "Outstanding Musician" program, where he combined regular military service, with extensive music studies in the university.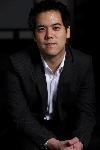 Frank Huang
Frank Huang, described by New York Concert Review as a "thoughtful and accomplished performer" and that his playing was "impressive for its maturity and refinement," has gained international recognition for his artistry and technical command. Others have also acknowledged his talents, as the Chopin Foun of the United States, Northwest Chapter has commented that "Huang plays with authority and panache" while El Comerico of Lima, Peru praised his interpretation of Mozart's Piano Concerto, K.482 "with the utmost sensitivity." Mr. Huang's performances have led him throughout North America, South America, and Europe. Such notable venues include Weill Hall, Carnegie Hall, Benaroya Hall (Seattle), Zelazowa Wola (Warsaw), Gijon International Piano Festival (Spain), Holland Music Sessions, Kennedy Center (Washington DC), Dame Myra Recital Series at Chicago's Cultural Center, and Lincoln Center in New York. Mr. Huang's concerts have also been featured on radio broadcasts in Seattle, Vermont, Chicago, Cleveland, and New York. An avid chamber musician, he also enjoys performing with others as he has collaborated with members of the Cleveland Orchestra in recitals. Upcoming activities include an all-Brahms disc with Centaur Records.
As a prize winner of several important international competitions, Mr. Huang has garnered first prize at the 2008 5 Towns Piano Competition, first prize at The International Artists Competition, 2007 Artists International Auditions, and second prize at the 2010 World International Piano Competition.
A native of Seattle, WA, Frank Huang studied with Lee Kum Sing before obtaining Bachelor of Music and Master of Music degrees from The Juilliard School, where he continued further training under the guidance of Julian Martin. Following Juilliard, he completed a Doctor of Musical Arts degree at The Cleveland Institute of Music with Antonio Pompa-Baldi.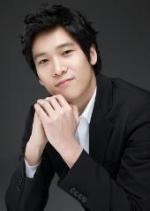 Somang Jeagal
Pianist Somang Jeagal, born in South Korea in 1983, graduated with top honors from the Seoul Arts High School and Seoul National University where he also received his Master's degree.
He is the winner of the Asia-Pacific Young Artist Piano Competition and the KIMF Piano Competition, and he has given recitals and chamber music concerts across North America, Europe and Asia in leading musical series in New York, Toronto, Paris, Berlin and Salzburg.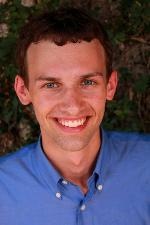 Joseph Kingma
Joseph Kingma, the Winner of the 2011 Brevard Music Festival Concerto Competition and 2013 guest artist with the Clear Lake Symphony,  has been praised for his "dazzling technique" and "uniquely personal" approach to music. He has won prizes at numerous competitions, including the 2010 Brevard Music Festival Piano Competition, the 2010 Rice University Concerto Competition, and the 2012 Sorantin International Young Artist Competition, and has also competed internationally as a semi-finalist in the 2010 American Paderewski International Piano Competition, the 2011 Young Concert Artist International Competition, and the 2012 New Orleans International Competition.
Mr. Kingma has performed in venues such as the St. Cecelia Music Society in Grand Rapids, Michigan, Roussel Hall in New Orleans, Louisiana, Stude Concert Hall and Duncan Recital Hall in Houston, Texas, Gloria Dei Lutheran Church in Clear Lake, Texas, among others.
A versatile interpreter, Mr. Kingma has a wide-ranging repertoire that includes composers from Bach to colleagues for whom he has premiered works. Mr. Kingma also has a diverse chamber music repertoire, spanning from Beethoven to Brahms to Shostakovich to Savitski. Mr. Kingma's primary studies were with Dr. Robert Roux at Rice University, where he holds a Bachelor of Music degree and is currently completing his Master's degree. Former teachers include Aviram Reichert, Philip Pletcher, and Elena Arseniev, and he has coached with renowned artists such as Craig Nies, Jon Kimura Parker, Brian Connelly, and James Dunham.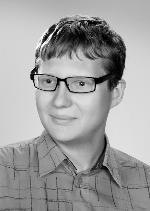 Krzysztof Książek
Krzysztof Książek was born in Krakow in 1992. He began his music education at the age of 9 in the piano class with Grażyna Hesko- Kołodzińska, M.A., and graduated from the 1st level S. Wiechowicz State Music School in Krakow.  Since 2005, he has been under the tutelage of Prof. Stefan Wojtas, first as a student of the 2nd level F.Chopin General Education State Music School, and currently at the Academy of Music in Krakow. He is a winner of highest prizes at national and international competitions: 1st Prize at the X Ludwik Stefański and Halina Czerny- Stefańska Piano Competition, Grand Prix and a special distinction for the best rendering of Chopin's works, as well as the award of the Japanese sponsorship group Kigoukai to perform in Japan (Płock 2008), XV Concurs International de Piano Ricard Vines- 2nd Prize (Lleida, Spain 2009), The International Chopin Piano Competition- 1st Prize, Grand Prix, special distinction (Lvov, Ukraine 2010), 6° Concorso Internazionale Pianistico "Citta di Avezzano"- 1st Prize (Avezzano, Italy 2011), and The Frederic Chopin National Piano Competition- 3rd Prize (Warsaw, 2011).
The artist performed at the 67th International Chopin Piano Festival in Duszniki Zdroj,  XVIII International Festival of Young Laureats of Music Competitions "Silesia" in Katowice, and the 2nd Artur Rubinstein Festival of Łódź Philharmonics. He gave concerts in Japan, Great Britain, Germany, Italy, Slovakia, Hungary and Poland. He is a recipient of following scholarships: the Prime Minister's, Ministry of Culture and National Heritage and the Foundation Pro Musica Bona. In the years 2005-2011, he was under the tutelage of the National Fund for Children.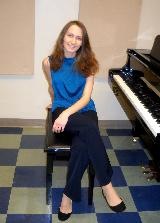 Ksenia Kurenysheva
Russian pianist Ksenia Kurenysheva was born in Moscow in 1987.
Graduated from Moscow Conservatoire College in 2006 as well as from the Russian Gnesin`s Academy of Music in 2012. At the present moment she studies with Professor Alexander Kobrin as an Artist Diploma student in the Columbus State University.
Award winner of several junior music competitions among which there are Vincenzo Scaramuzzi International Music Competition (Craton, italy 1999), Benditsky Regional Music Competition (Saratov, Russia 2001), Russian Open Music Competition of young performing musicians "Merzlyakovka invites friends" (Russia, Moscow 2006). Grant holder of ministry of Culture of Russian Federation (2001). Participated in International Keyboard Institute and Festival (USA, New-York 2009, 2010, 2011). An alternate in the Georgia MTNA Competition "Young Artist Performance" (2012).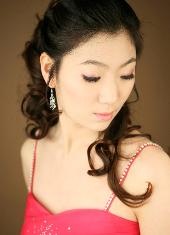 Esther Seung-Hyun Lee
Esther Seung-Hyun Lee is a pianist with a formidable musical background; born into a musical family, her emersion in music was early, natural, and varied. Since the beginning of her serious training at the piano at age eleven, Ms. Lee has received a top-class education in Korea, US and Germany.
Ms. Lee had enrolled at the prestigious Yewon Arts School, Seoul Arts High School and the Seoul National University before entering Hochschule für Musik und Theater Hannover, where she has completed her undergraduate and graduate studies.
Ms. Lee is a prize-winner at numerous competitions; such as Jeunesses International Music Competition, Vietri sul Mare-Amalfi Coast International Piano Competition GMI Musical Contest, COT's Young Artist Competition and many others. She is also a winner of the International Schubert Competition for Piano Duo and gives many concerts as a chamber musician. Ms. Lee has had distinguished opportunities, performing in Germany, Korea, Czech Republic, Romania, Poland and USA.
Ms. Lee currently resides in Detmold, Germany, where she studies in the post graduate program at the Hochschule für Musik Detmold with Bob Versteegh.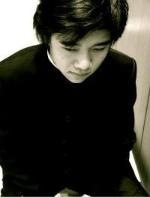 NingYuen Li
NingYuen Li  is 19 years old, and started studying piano when he was seven years old. He currently studies in Cleveland Institute of Music under Mr. Sergei Babayan since 2011. He has also studied with Zhaoyi Dan at the Shenzhen Art School and later under professor Eleanor Wong, who is Senior Lecturer and Artist-in-Residence of the Hong Kong Academy for Performing Arts.
Li has won a number of international prizes . In 2004, he won the Gold Prize of the "5th International Chopin Piano Competition in Asia" held in Japan, won the Second International piano competition Wiesbaden 2004" in Germany, and was the winner of the 2005 "13th Hong Kong (Asia) Piano Open Competition" in Hong Kong. He also was the first prize in the Class A and the first prize in the concerto class of the 2007 "14th Hong Kong (Asia) Piano Open Competition" in Hong Kong, the first prize in the Hong Kong & Macau regional competition of the Steinway and Sons International Youth piano competition in 2007, and he won the second prize of Steinway and Sons piano competition in China. He had performed in many cities in South Korea in 2004, and appeared in concerts many times in Hong Kong, ShenZhen, and Wuhan. He also played with ShenZhen Symphony Orchestra.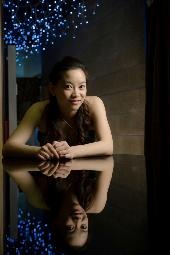 Fan-Ya Lin
Fan-Ya Lin, born in Taipei, Taiwan, began her piano study at age four. With great love and passion for music, it is Fan-Ya's ultimate goal to become a concert pianist. Currently, Fan-Ya is an Edna Ione Hall Scholarship and The Presser Award recipient at Weber State University, studying with Dr. Yu-Jane Yang.   Fan-Ya has been selected as a top prize winner in numerous piano competitions. She was named the first-place winner in the 2009 Utah Music Teacher Association Concerto Competition, the 2009 Snowy Range Piano Competition, the 2010 Music Teachers National Association Steinway Young Artists National Piano Competition, the 2011 Aurora Symphony Orchestra Young Artist Concerto Competition, the 2011 Grand Junction Young Artist Concerto Competition, the 2012 Coeur d'Alene Symphony Orchestra Concerto Competition, and the 2013 American Protégé International Piano Competition. Fan-Ya was also named the second-place winner in the piano duet category of the 2010 New York International Piano Competition and the 2011 Seattle International Piano Competition.
Fan-Ya also attended many music festivals such as 2010 Esterhazy Classical Music Festival, 2009 Music@Menlo, 2009 Aspen Music Festival, and 2008 Paris International Music Session. In 2012, Fan-Ya was appointed as a staff accompanist of the Weber State University Department of Performing Arts International Solo/Chamber Music Camp. Furthermore, she played in the piano masterclasses given by renowned pianists such as Ivo Pogorelich, Boris Berman, Nelita True, Boris Slutsky, Wu Han, and Lydia Artymiw.  In the summer of 2010, Fan-Ya studied at Indiana University with Menahem Pressler as a visiting student.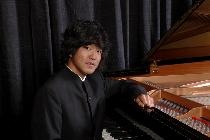 Shotaro Matsumoto
Born in 1992, Shotaro Matsumoto showed his artistic sensibility from a very young age. At age four, he took interest in violin and began taking his first music lessons. At age seven, while still learning to master the violin he begins to take piano lessons. At age 10 he also takes on the guitar and drums and at age 12, the trumpet and xylophone. Concurrently with his interest in musical instruments, Shotaro also enjoyed participating in various sports and excelled at swimming, gymnastics, snowboarding, skateboarding and Kendo. Until the age of 13, his passion was divided between the world of music and sports. However, at the age of 13 he realized that he found the most joy in playing the piano and decides to put his focus on piano alone. In order to take back the time he lost, he made the hard decision to give up all of the risky sports he once loved and began taking more professional and intensive piano lessons. As a result, in less than two years, Shotaro obtains the State  Panel level of Certificate of Merit (CM) from the Music Teachers' Association of California. He goes on to continuously enter various competitions nationwide winning various awards and commendations to this day. He has participated in over 150 concerts and recitals during the past six years, including the Japan Earthquake and Tsunami disaster relief charity concerts and at the Carnegie Hall. Today he is a junior at Azusa Pacific University majoring in piano performance and further perfecting his musical craft: the piano.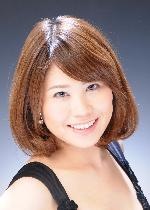 Akina Motoyama
Akina Motoyama born in Nagasaki, Japan, first started to play the piano at the age of 4 with her mother. Following studies with Yukiko Kawaguchi, she went on to study at the Toho Gakuen School of Music in Tokyo with Makiko Yamasaki. She has worked with a number of esteemed teachers including Aldo Ciccolini, Daniel Shapiro, Etuko Tasaki, Haruko Ueda, John Perry, Klaus Hellwig, Kou Iwasaki, Nina Lelchuk, Peter Takacs, and Shigeo Neriki.
She has been awarded a number of awards and grants in Japan.
Festival appearances include performances at the Montecito Summer Music Festival in USA, Nagasaki Music Festival in Japan and the Musica Riva Festival in Italy. She was also invited to perform in China as a Music Ambassador to Japan.
Recently concerto appearances include performing Gershwin's Rhapsody in Blue with Sasebo Civic Orchestra and Mendelssohn's piano concerto No.1 with the Polish Krakau national chamber orchestra.
Akina is also an experienced chamber musician and her performances have been widely acclaimed. She has performed chamber music in prestigious concert halls in Japan with such distinguished artists as Heiichiro Oyama and Rintaro Kaneko.
Akina is currently continuing her studies with Kevin Fitz-Gerald in Los Angeles at the University of Southern California's Thornton School of Music. She has been awarded a Music Scholarship by the school.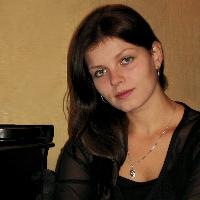 Tatiana Muzanova
Tatiana Muzanova was born in Moscow in 1984.  She began to play the piano at the age of seven. Ms. Muzanova studied at the Gnesin's Music College with Prof.  Dieva, and continued her education in Gnesin's State Academy of Music with Prof. Skavronskij and Prof. Arkadiev.
During her education, she was touring and giving recitals all over the Russia, including the Small Hall of the Moscow Conservatory, the Rachmaninov's Hall of the Moscow Conservatory, the Great Hall of the Murmansk Philharmonic, the Great Hall of the Vladivostok Philharmonic and many other prestige concert halls.
Tatiana Muzanova is a prizewinner of several international competitions and festivals, such as the Dorothy MacKenzie Artist Recognition Scholarship Awards (International Keyboard Institute and Festival New York, USA), CSU Concerto Competition 2010-2011, the "Russian season in Yekaterinburg", the International Neuhaus Piano Competition, the International Competition "XXI Century Art" (Ukraine).
Ms. Muzanova has a very broad range of repertoire, including contemporary music. As a soloist, she performed the world premiere of the Concerto for Piano and Orchestra by the contemporary composer Vl. Genin with Pacific Symphony in April of 2010. Ms. Muzanova has also toured extensively as chamber musician.
Tatiana Muzanova is currently continuing her education at the Schwob School of Music of the Columbus State University. She is studying with renowned Prof. Alexander Kobrin – The L.Rexford Whiddon Distinguished Chair in Piano at the Schwob School of Music Columbus State University, a concert pianist, and an artist faculty at NYU.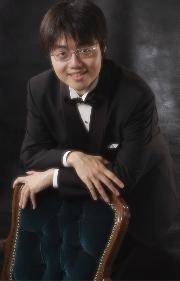 Masafumi  Nakatani
Masafumi  Nakatani, born in Japan, received his Bachelor of Music from Tokyo National University of Fine Arts & Music and Master of Music degree from the Indiana University graduate school.  After winning many national piano competitions in Japan, he was selected as a finalist from the 22nd International Piano Competition "Citta di Marsala"(Italy) and in 2008,he has won the First Prize at the 8th "Albert Roussel" Sofia International Piano Competition (Bulgaria). In 2012, he was awarded The Martha M. Boucher Memorial Prize at the William Kapell International Piano Competition. He frequently appeared as a soloist in Japan and has performed the Tchaikovsky Piano Concerto No.1 with the Osaka Century Orchestra and Beethoven Piano Concerto No.3 with the Sofia Symphony Orchestra of National Music Academy.  As a chamber pianist, he was trained under cellist Janos Starker and violinist Alexander Kerr at Indiana University.  As result, he was recommended to perform a concert with the distinguished cellist Marc Coppey, professor of the Conservatoire National Superieur de Musique de Paris.  He has participated in numerous masterclasses including in the Hamamatsu Piano Academy(2004) in Japan, in the International Piano Master Classes of Obidos and San Daniele International Piano Conference (Italy) where he also received Chopin Prize for his Final concert.  His teachers include Yu Kakuno, Shinzi Ohno, Konstantin Ganev and Shigeo Neriki. In 2011, he entered the Doctoral Program at the University of Miami where he is studying piano under Prof. Santiago Rodriguez.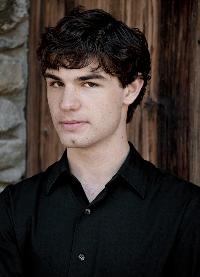 Drew Petersen
Drew Petersen, award winning, nineteen-year-old American pianist, has performed solo and concerto recitals in both Europe and the United States.  He has been a top prizewinner in the Hilton Head International Piano Competition, Kosciuszko Foundation Chopin Competition, and the New York Fryderyk Chopin Piano Competition. He has performed in the Verbier Festival (Switzerland), Euro Arts Festival (Leipzig, Germany), Musica e Arte Festival (Italy), Music Festival of the Hamptons (NY), and Tanglewood (MA).  At home in New York City, he has performed at Symphony Space, Carnegie's Weill Hall, Steinway Hall, Alice Tully Hall, the Rose Theater in Lincoln Center, and Christie's Auction House.  Among the many orchestras with which he has performed are the Westchester Philharmonic, Hilton Head Symphony and the Park Avenue Chamber Symphony.  Leading up to a performance under the baton of Lukas Foss, Drew was the focus of a documentary entitled "Just Normal" which was aired on Plum TV.  He has been heard multiple times on various radio programs such as France Musique and the McGraw Hill Company's Young Artist Showcase.  He has participated in master classes with Lang Lang, Emanuel Ax, Claude Frank, Menahem Pressler, Stephen Kovacevich, Ferenc Rados, and André Michel Schub.  Drew currently studies at the Juilliard School with Jerome Lowenthal.  His 2013-2014 season will see him in recitals for the Haywood County Arts Council (NC) and the Chopin Foundation of the United States (FL).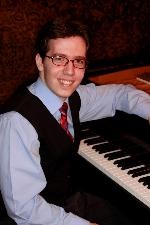 Chris Rice
Chris Rice is in his eighth year as a piano student in the private studio of Robert Hamilton, Steinway Artist and Professor of Piano at Arizona State University.  Beginning in September of 2013, Chris will be in residence in Vienna, Austria, for studies with Johannes Kropfitsch, Director of Piano at The Vienna Conservatory.  Chris is also an accomplished cellist.
In 2010, following a world-wide preliminary competition, Chris was selected to participate in the Chopin International Piano Competition in Warsaw, Poland.  Unfortunately, he was one of many who were unable to travel to Warsaw for the competition due to the eruption of the Icelandic volcano!
In 2013, Chris was Gold Medalist at the Corpus Christi International Chopin Piano Competition.  He was awarded a debut recital in Carnegie Hall during the 2013-14 season.  In 2011, Chris was recipient of the National Society of Arts and Letters award in the Bösendorfer International Piano Competition.
In 2011, Chris performed in Munich, Germany; Salzburg, Pörtschach, and Vienna, Austria; and Warsaw, Poland.  Chris has appeared as soloist with the Phoenix Symphony and the Symphony of the Southwest. Chris has performed in many master classes, with extraordinary pianists such as Phillip Kawin (Professor/Manhattan School of Music), and also with renowned cellists, including Mstislav Rostropovich.
Chris and his brother Johnny recently released their first CD, entitled "The Road to Chopin… and beyond," and also their first DVD, "Classical Music and the Beautiful Music in You," which is an introduction to classical music for children.
Young Polish-American musicians, Chris and Johnny, "The Rice Brothers," feature a unique blend of classical music, jazz and improvisatory skills, and a historical perspective of the great composers and the times in which they lived.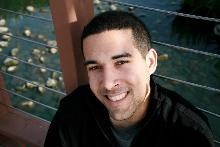 Jason Stoll
Jason Stoll, Southern Californian pianist, began piano studies at the age of five with Hilda Meltzer. Over the years, Jason's passion for music making grew to a level in which he wanted to pursue further studies at the college level.  In 2009, he received a BM in piano performance from California State University, Northridge where he studied with Dr. John Roscigno and Dr. Dmitry Rachmanov. While at Northridge, he was the recipient of the Bronislaw-Gimpel Award, the Arts Council Scholarship, and Outstanding Piano Student. Competitively, he was the winner of the "Young Artists of Tomorrow" concerto competition, and the CSUN concerto competition. He also placed second in the MTAC (Music Teacher's Association of California) regional solo competition, and was a semi-finalist in the first American Paderewski piano competition. As a native of Lancaster, CA, Jason was invited twice by the MTAC (Antelope Valley Branch) to be featured as a soloist in the "Young Artists of the Antelope Valley" concert.
For the past five summers, Jason has been a participant at several music festivals including, the Adamant Music School, the Aspen Music Festival and Pianofest in the Hamptons. While in residence at these festivals, Jason has worked with distinguished faculty members from several prestigious universities and conservatories. These include John O'Conor, Deirdre O'Donohue, Paul Schenly, Awadagin Pratt, Melvin Chen, Matthew Manwarren, and Seta Tanyel. In the spring of 2010 and 2012 Jason was a featured soloist in the Adamant Music School's 68th and 70th Anniversary recitals at Weill Recital Hall.
Jason is a graduate of the Juilliard School where he received his Master's of Music degree (2012). His primary teachers were Matti Raekallio and Jerome Lowenthal. He is also on the faculty at the Bronx Conservatory of Music and is an active accompanist and chamber musician.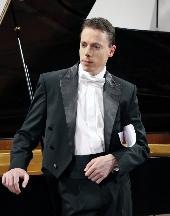 Peter Toth
Hungarian pianist Peter Toth has become one of the most recognized artists of his generation.  He concertized in most countries in Europe, including Hungary, Austria, Slovakia, Germany, Russia, France, Holland, Spain, Italy, and Switzerland. In addition, he performed in Japan, South Korea, Peru, Costa Rica, China, Australia, and the United States.  Toth has won top prizes at numerous piano competitions, such as the Franz Liszt International Piano Competition in Los Angeles (2010), Franz Liszt International Piano Competition in Budapest (2001), and the Franz Liszt International Piano Competition in Weimar (2000). His first released CD recording won the 1st prize at the Franz Liszt International Recording Competition in 2005. Thus, he became one of the most significant Liszt interpreters of his generation.  He also won the 6th prize and a special award for the best performance of a major romantic work by his outstanding interpretation of Brahms's First Piano Sonata at the Southern Highland International Piano Competition in Australia.
Toth is a regular guest artist of different piano festivals, such as the ALS Festival in San Francisco and the Festival Musique en Vallée du Tarn in France.  He has been member of the American Franz Liszt Society since 2011. He has lived in the United States since 2009. He currently resides in Austin where he is doing his doctoral studies with Anton Nel.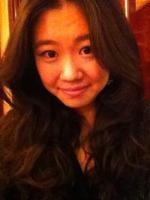 Siyue Wang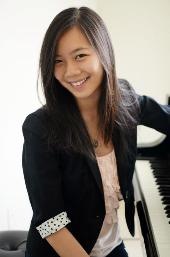 Christine Wu
Christine Wu, 20-year-old pianist from Troy, Michigan, began her piano studies at the age of five. Her major teachers have included Julian Martin, Logan Skelton, and Mary Siciliano.
Recently, Christine was a finalist in the 2012 New York International Piano Competition, and was named 2012 Young Arts Merit Award Winner in Classical Piano. In 2009, she was one of six finalists in the International Institute of Young Musicians Piano Competition, and was featured on a live Kansas Public Radio broadcast. She won second prize in the 2009 Fite Family Piano Competition held in Missouri, and has been a semifinalist in the 2010 Cooper International Piano Competition and the 2008 Eastman Young Artist's International Piano Competition. In addition, she has been top prizewinner of numerous statewide competitions over the years including the Michigan Music Teachers Association Concerto and Solo Piano Competitions and the Michigan National Teachers' Association Piano Competition.
Christine has been a featured soloist with the Dearborn Symphony Orchestra and the Rochester Symphony Orchestra of Michigan. In January of 2011, she was invited to perform in the Liszt Festival at Juilliard. She has attended the Aspen Music Festival and Bowdoin International Music Festival, and has worked with noteworthy artists including Menahem Pressler, Richard Goode, Veda Kaplinsky, Yong-Hi Moon, Matti Raekallio, Emma Tahmizian, and Paul Pollei.
In the fall of 2010, Christine began her Bachelor of Music degree studies at the Juilliard School. She is currently a student of Choong-Mo Kang, and is a recipient of the Howard & Ethel B. Ross Piano Scholarship.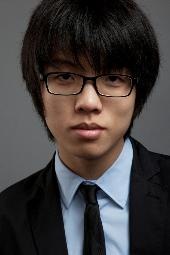 Joon Yoon
Joon Yoon, a 20-year old native of Seoul, Korea, began studying the piano at the age of six and made his solo debut at the age of 12 at Kumho Art Hall in Seoul.  He has studied at the Seoul Arts Center Music Academy, the Preparatory Division of the Korean National University of Arts, and Yewon Arts School. From 2006 until 2010, Yon-Joon studied at the Peabody Preparatory of the Johns Hopkins University under the tutelage of Yong Hi Moon.
Joon was one of the six winners of Piano Texas Concerto Competition (2011). He has won first place and best interpretation of American Composer in Liszt-Garrison International Piano Competition YA-II Category held in Baltimore (2009), first place in Fite Family Young Artist Piano Competition held in Missouri (2009). Also, he has been one of the 6 semi finalists of RNCM international piano competition held in Manchester, England (2008). He has won second prize in the junior division of the 2nd Louisiana International Piano Competition (2007) and was the recipient of the 23rd Annual Awards from the Peabody Preparatory (2007), placing first at the Peabody Preparatory Concerto Competition (2007).  Before coming to America, Yon-Joon won numerous competitions and awards including: the silver medal in the junior division of the 7th International Chopin Piano Competition in Asia at Tokyo (2006), and many others to name.
Joon's notable performances include: the 23rd Young Musician's Festival at Youngsan Art Hall (2006), the Seoul Arts Center Music Academy Prodigy concert at the Seoul Arts Center Recital Hall (2005). Since coming to the U.S. Yon-Joon has performed in various solo and chamber concerts hosted by the Peabody Preparatory.  He has performed piano concerto with the Peabody Sinfonietta conducted by Gene Young in May (2007).  Also, he has performed with the Fort Worth Symphony orchestra conducted by Miguel Harth-Beyoda. He has performed many solo and chamber recitals in Georgetown, Washington D.C., Springfield, Missouri, Columbia and Baltimore, Maryland, and New York.
He has attended Aria International Summer Music Academy in June (2007), Bowdoin international music festival in July (2007, 2008, 2011), Aspen Music Festival in August (2009), Piano Texas International Festival (2011), and Music Academy of the West (2012).
Joon is now a third year undergraduate at the Juilliard School with a full-tuition scholarship under the tutelage of Robert McDonald.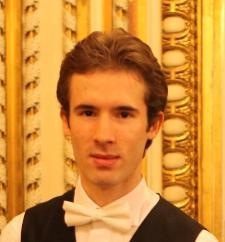 Mathis Zielinski
Mathis Zielinski has really devoted himself to the piano at the age of 9, in a district conservatory of Paris, and quickly, he played with the orchestra of this place.
He continued his studies with Billy EIDI and Chantal FRAYSSE at the Regional Conservatory of Paris after which he obtained in 2009, the instrumental Musical Studies Degree (D.E.M.) at unanimous jury.
He occurs in solo or duet with violin or singing. Otherwise,  during a recital in 2007 he gave the world premiere of Milosz MAGIN's miscellany: "Around the dance".
Mathis ZIELINSKI has also pianistically participated to the filming of the documentary movie "Fenêtre sur rue" (by the film-maker Jacky KATU).   First prize winner of the 14th Milosz MAGIN international piano competition (France), he has also obtained distinctions at other French competitions, and at San Sebastian (Spain).   He studies now in the Regional Conservatory of Saint-Maur (near Paris) with Christine Fonlupt  in "perfection level".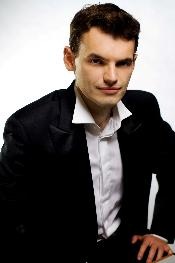 Adam Piotr Żukiewicz
Adam Piotr Żukiewicz is a pianist of great integrity. He has been praised for his "impressive technical proficiency and delicate refinement" (Indiana Daily Student) as well as "an ability to immerse himself full force into what is essentially a showpiece and make a listener believe he believes in it."(Herald Times)
Mr. Żukiewicz has performed across Europe, United States, Canada, Japan and Brazil. His performance during the 2007 Millennium Stage Conservatory Project at the Kennedy Center in Washington DC was broadcast online. He has also appeared many times on TV in Poland. In the summer of 2010 he participated with the Max Joseph Trio in the Peace Concerts Series organized by the Museum of the city of Jawor. In Canada, Mr. Żukiewicz has recently won the Shean Piano Competition in Edmonton, Canada. He was also a winner of the 2011 TD Canada Trust Music Competition, was awarded the 2nd prize at the 13th Pacific Piano Competition in Richmond, BC.